These pages are for the celebration of our arts curriculum which
consists of Music, Drama and Visual Arts.
The curriculum enables children to explore and express ideas,
feelings and experiences through music, drama and
the visual arts.
Please see our gallery below.
Reception
The children studied Vincent Van Gogh's Starry Night painting and used
this as inspiration for their own. They mixed black and white paint to blue to
achieve the shades for the sky and made yellow swirls and stars.
Class 2
Class 1 have been looking back at toys through the ages.
They looked at fictional characters and made their own wooden dolls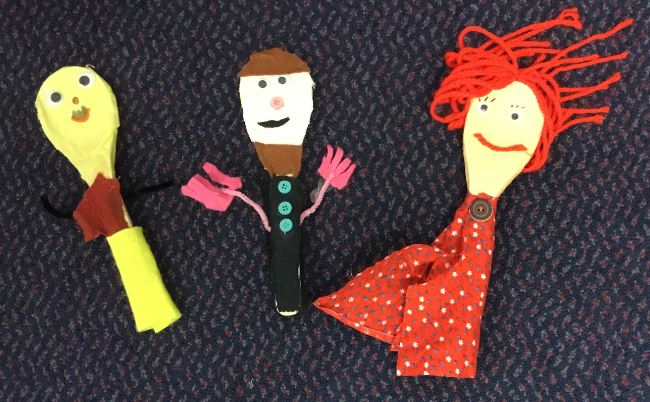 Children in year 3 & 4 inspired by the French artists Andre Derain
and Matisse created self-portraits.
They were particularly looking at using hot and cold tones to show
light and dark.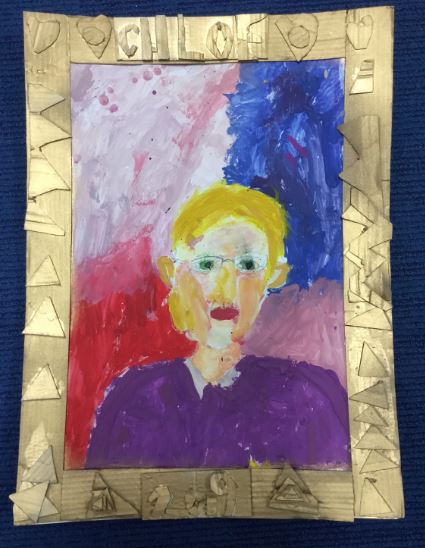 Class One- Each child in year one constructed a model of a
Somerleyton house which is linked to the study of our village.
Class One- After a visit to the theatre to see Snail and the Whale
performance, they responded with wax resist and written description.
Class one - As part of our Fire of London topic, children used
charcoal and college to recreate a scene depicting the raging fire.
Class one mixed colours to paint paper to use in our collages
inspired by Henri Matisse's work.
Keystage 2 - Using pinch pots and modelling techniques created
Victorian characters out of clay
Keystage 2 - Linking art to the topic of Stone Age, children used oil
pastels, charcoal and collage to create examples of cave paintings.
Year 5 & 6 performed a Bugsy Malone 'We could be anything' on
stage at the Bethel Theatre for Somerleyton's Christmas
performance of Robin Hood with a Twist.
Great drama and acting skills from key stage two pupils.
Class one performing 'The Monster Mash'
Class one worked hard practicing sketching and shading.
Year 3 & 4 getting ready, learning songs ready for the
Snape Performance in March.
Gallery Terms of Use:
these photo
galleries are the property of Somerleyton Primary School and are protected by UK Copyright Law. They are for viewing on this website only and must not be copied or reproduc
ed in any way without the written consent of the Headteacher.For full terms of use Click Here.

Save
Save
Save
Save
Save